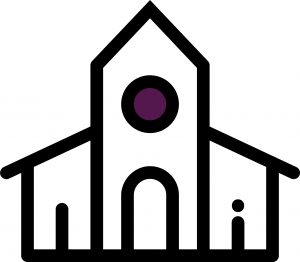 Faith Partners Leadership Training
held in collaboration with Lutheran Family Services of Nebraska
to address substance use disorders, addiction, and related mental health issues
The pandemic has magnified the need to address addiction and related mental health issues in our congregations and surrounding communities. One family in three has direct experience with someone suffering from addiction and often more with related mental health (MH) issues. The faith community can play a vital role in prevention and recovery; yet are sometimes reluctant or uncomfortable talking about these issues.
An informed clergy, supported by committed, trained congregational members has a tremendous opportunity to serve people who suffer; a ministry of prevention and recovery support offers real hope. Faith Partners provides a thoughtful four-step process to start an effective, sustainable team ministry to address the needs of the whole congregation.
Faith Partners has responded since 1995 offering clergy and lay-leadership useful tools and strategies, educational materials, and training for a team ministry that can serve the needs of the whole congregation. This team approach cultivates an informed, compassionate response to addiction through awareness, education, and recovery support right in your church! These important responses help create a safe, hospitable place that allows for hope, help, and healing.
Faith Partners has established a national presence resulting in well over 1,000 trained congregational teams in 29 states from 23 different faith traditions. These team members have ministered to thousands of individuals and families by offering the necessary tools and supports to build resilience and effectively meet people in their brokenness.
Leadership Training: This workshop goal is to equip participants to take the initial steps in developing a congregational team ministry. This is the first workshop in the training series. As a result of this workshop, participants will be better able to:
Learn what prevention and recovery ministry teams do;
Recognize the barriers to starting this ministry;
Identify the role of leadership (clergy and laity); and
Demonstrate specific steps to building a team and congregational support.
Faith Partners team initial activities often fall into the general areas of awareness, education and recovery support. These efforts often grow in relationship to the team's capacity, the congregation's needs and receptivity, and the congregation's missional focus. Teams often broaden their focus from substance use disorders to other addictions to mental health issues as the need presents itself, creating an educational platform for understanding.
The Leadership Training includes the training, congregational readiness toolkit including a one-hour consultation ($75 value), set of three ministry guides, and workshop handouts.
Please join us in this important work to address addiction and related mental health issues in our midst.
What: Faith Partners Leadership Training provides an overview of this proven model and the tools and strategies to build congregational support for this lay team ministry.
Who: 2-4 Congregational leaders including a pastor, staff, and laity. We suggest at least a pastor and lay person attend, who can help initiate this ministry in their congregation.
When: Saturday, September 24th from 9:00-4:00 p.m.
Where: Morning Star Lutheran Church, 331 S 85th Ave., Omaha, NE 68114 (402-393-5553) 
For more information; please contact Drew Brooks at drewbrooks@faith-partners.org or at 512-417-2307 or Rev. Eulish Moore at eulishmoore@yahoo.com or 402-216-6303