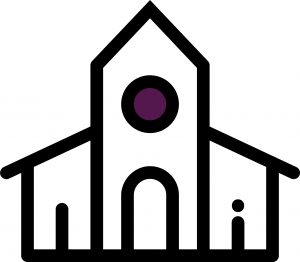 The development of Distance Learning Training Series as a service delivery model uses supplementary educational materials including ministry guides, a video series, PowerPoint Presentations, and additional training activities. This model will provide remote congregations with a cost-effective method to utilize the training, educational materials, and other resources of Faith Partners. These efforts can provide a unique ministry of presence in the areas of prevention, early intervention, referral assistance, recovery support, and advocacy in congregations that would otherwise not have any resources.
The Distance Learning Training Series can be purchased as a complete package, by phase, or by session. Please select your purchase choice and complete payment through PayPal. Once payment has been received, you will be sent codes to utilize the access links below.


Phase 1 Congregational Readiness description
For many individuals, spirituality and religion are important components for the prevention of and recovery from substance use disorders. The very nature of the faith community is a powerful healing force, but this intergenerational setting is often under-utilized in addressing prevention and recovery support across the life-span. This session speaks to the importance of the faith community in addressing substance use disorders.
Video 1 "The Role of Faith"
Video 1 description
Video 2 "Clergy Perspective"
Video 2 description
Video 3 "The Continuum of Use"
Video 3 description
Video 4 "Scope of the Ministry"
Video 5 "Team Roadmap"
Video 6 "Sample Activities"
Video 7 "Defining Readiness"
Video 8 "Readiness Tools & Strategies"
Video 9: "Building Congregational Support"
Video 10: "National Study"
Video 29: "Planning Your Steps"
Video 30: "Ministry Development & Promotion"
Video 31: "Team Development & Renewal"
Video 32: "Resource Development"
Introduction to the Series